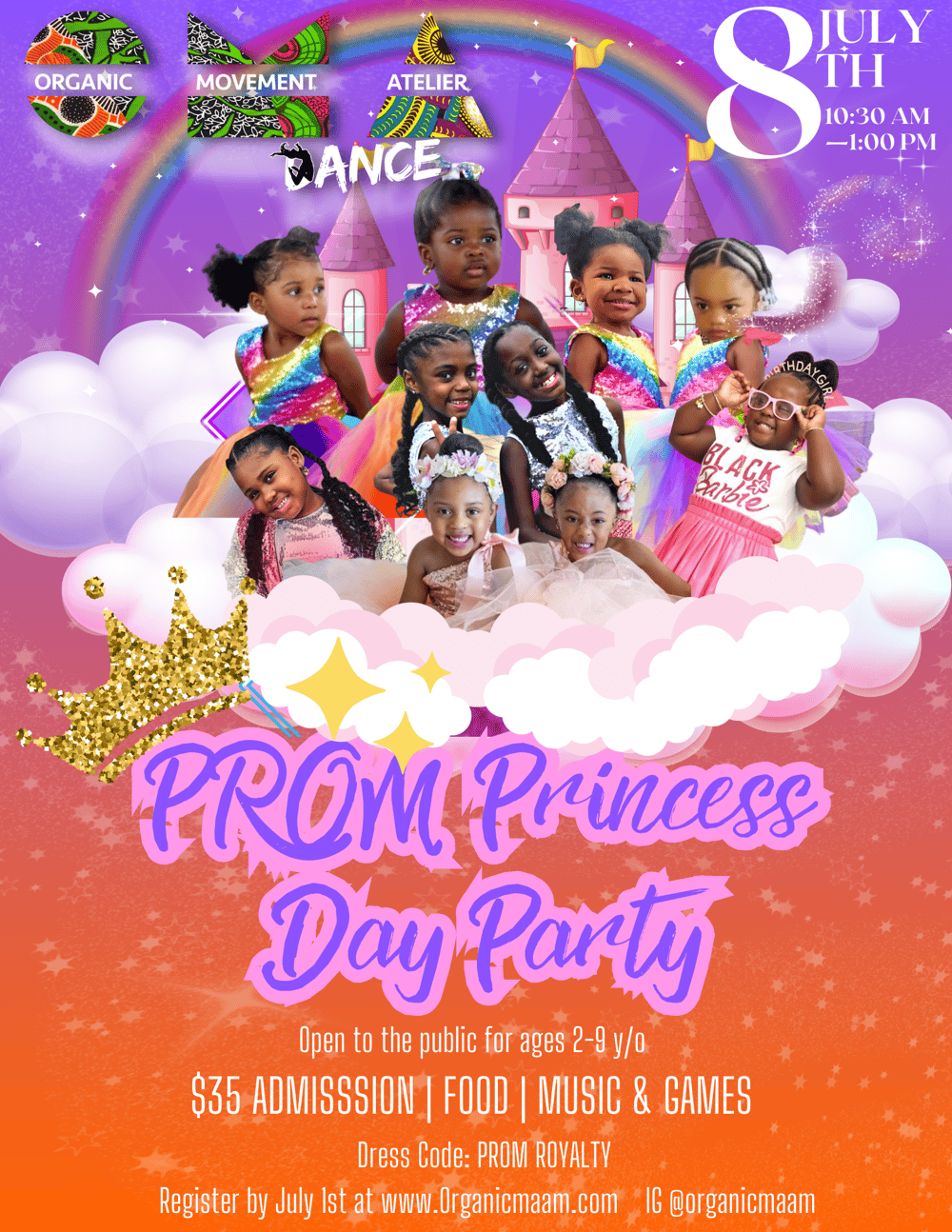 Welcome! We are so excited for the Prom Princess Day Party!
This event is for children ages two to nine years old. All children ages 2-3 should be accompanied by a parent guardian!
This event is open to the public. You do not have to be an OMA member to attend.
Children will enjoy dancing, fun games and delicious refreshments!
The dress code is Prom Royalty! An Easter Sunday or special seasoned holiday will suffice. Please don't feel pressured to break the bank! This is an opportunity for them to dress up and have a fun time with friends!
Students must be picked up by 1:15 pm at the latest!
Be sure to register on our website by completing the registration form www.organicmaam.com